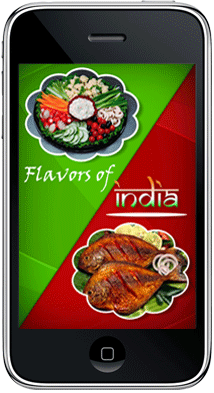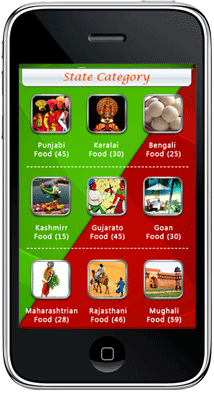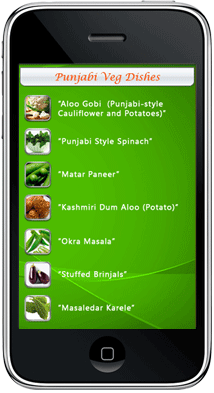 Flavors of India
Description: "Flavors of India" is created with intention and vision to make regional cuisines of India popular and also making people aware the region when people choose a particular dish. We have carefully chosen most common dishes from selected region in our first version of the application. Currently we cover main course dishes in Veg and Non-veg menu and would like to add on to couple of more options in our next versions to come which would cover Snacks and deserts also. We hope you enjoy the journey through the "Flavors of India".
Watch Demo:
http://www.youtube.com/watch?v=6QZAaHi_Peo
Technical Specification:
• Client - CDN Software Solutions Pvt. Ltd
• Location – India
• Technology - Objective C, iPhone SDK, Sqlite
• Team Size - 1 Developer, 1 UI Designer, 1QA
• Domain - Lifestyle/ Utility
Features:
• Rich user Interface.
• Advance Searching.
• Local data storage enabling fast access.
• Add/ Remove favorites.
• Review and Rate recipes with stars.
• Over 230 recipes.
• Easy navigation with veg/ non veg categorization.
• Regional cuisines.
Free Download Flavors of India for iPhone
Free Download Flavors of India for Android
Free Download Flavors of India from OVI Store
Free Download Flavors of India for Windows