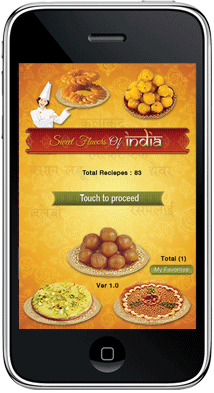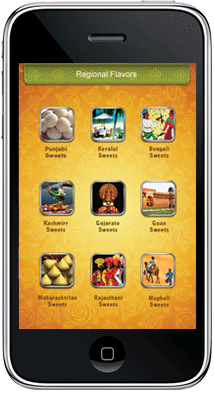 Sweet Flavors of India
Description: Sweet Flavors of India is a Lifestyle/Utility App and an extension of Flavors of India Application. This application is useful for anyone who has passion or willingness of Indian cooking. It is created with an intention and vision to make regional cuisines of India popular and also make people aware of the regional cuisines, when they choose a particular sweet. The Application helps to find the perfect sweet recipe at any place and for any occasion at the tap of a finger. The Application currently covers 86 delicious sweets from 9 regional cuisines of India- Gujarati, Marathi, Bengali, Rajasthani, Kashmiri, Mughlai, Punjabi, Kerali, and Goan. We have carefully chosen the most popular sweets from the selected region. Some of them are Sandesh (Shondesh), Shrikhand, Phirni, Churma, Kalakand, Mohanthal.
Technical Specification:
• Client - CDN Software Solutions Pvt. Ltd.
• Location - India
• Technology - iPhone OS 2.2 and higher (iPhone 3.0 tested), Intel and Windows
• Team Size - Three (1 Developer, 1 Graphic designer, 1 QA)
• Project Duration - 2 Week
• Domain - Lifestyle, Utilities
• No. of Downloads:
Features:
• This application covers 9 regional states of India.
• As Whirl Integration to display the ads on fly.
• Recipe search feature, multiple key words based.
• User creates his favorite recipe list.
• User can post his comments on any recipe and provide the ratings for it.
• This application covers Indian traditional sweet recipes across the different states of the India.
Free Download Sweet Flavours of India for iPhone
Free Download Sweet Flavours of India for Windows