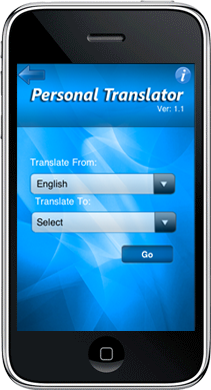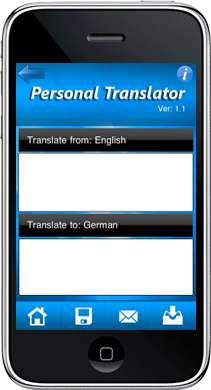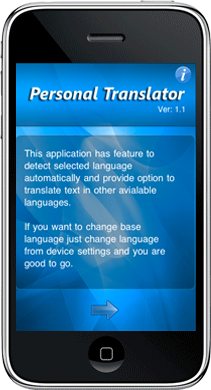 Personal Translator
Description: The app is an iPhone application that translates your written words into another language and read it aloud. This application translates the words and phrases between various languages including Arabic, Dutch, English, French, German, Portuguese and Spanish. It detects the language in your phone and then converts it into the one in which you want.
Technical specifications:
• Client: CDN Software Solutions Pvt. Ltd.
• Location: Indore, India
• Technology: iPhone OS 2.2 and higher
• Team Size: 3
• Domain : Lifestyle / utility
Features:
• Translate words automatically while type in.
• Auto detect selected language from device settings.
• Save your favorite translations for quick access even when you're offline.
• See your translation archive even when you're offline.
Free Download Personal Translator for iPhone