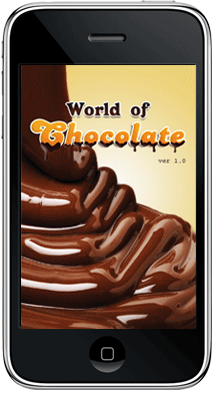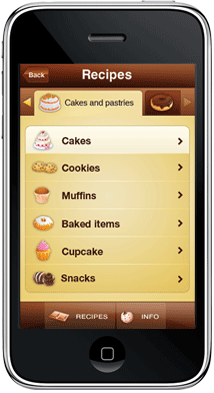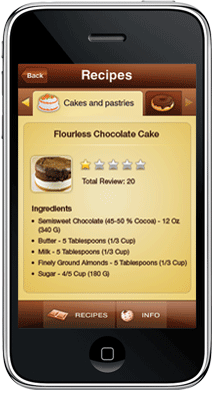 World of Chocolate
Description: As the name itself suggest, the application entirely talks about chocolates. The application is created with the intention and vision of providing all the chocolate related information to the chocolate lovers irrespective of their ages. We have carefully categorized the chocolates into various categories like cakes, drinks, snacks, drinks, muffins, desserts, etc. entering the main category a user can get a good list of related recipes and give a try to recipe which he/she likes. So, get ready to enter the world of chocolate and enjoy this mouthwatering, luscious and delicious journey.
Technical specification:
• Client: CDN Software Solutions Pvt. Ltd.
• Location: Indore, India
• Technology: iPhone OS 2.2 and higher (iPhone 3.0 tested) , Windows Phone 7, Meego and iPad
• Team Size: Three (1 Developer, 1 Graphic designer, 1 QA)
• Domain: Lifestyle, Utilities
Features:
• Find all the chocolate recipes and categories at one place.
• User can search a recipe.
• User can give his reviews and also rate the recipe.

Download World of Chocolate Free for iPhone
Download World of Chocolate Free for Windows