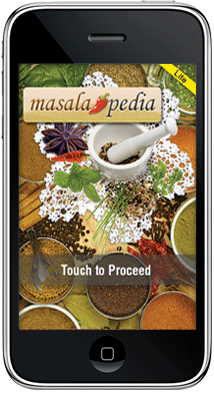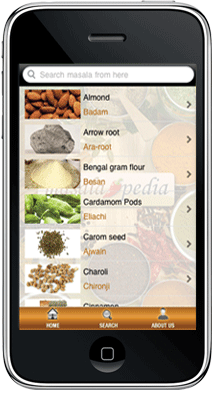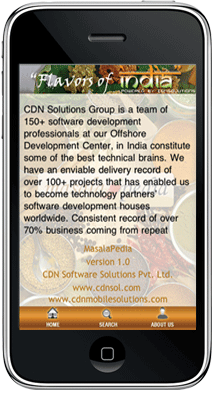 Masala Pedia

Description: This is a unique iPhone application which helps you translate masala (spice) name to English, German, French, Italian and Spanish. The app is useful for people having passion or willingness of cooking Indian food. But they face problems like:
(a) Unawareness of English names of masala's which are listed in recipe books or websites.
(b) Not able to make shopkeepers understand the masala names, even if you have understood
The solution to your entire problem is Masalapedia. The lite version is free for all with 20 masala (spice) names that can really come in handy when you are cooking or shopping.
Technical Specification:
• Client: CDN Software Solutions Pvt. Ltd.
• Location: Indore, India
• Technology: iPhone OS 2.2 and higher (iPhone 3.0 tested), Intel, Android 2.0 and 2.2, Windows Mobile
• Team Size: Three (1 Developer, 1 Graphic designer, 1 QA)
• Project Duration: 1 Week
• Domain: Lifestyle, Utilities

Features:
• Unique way of translation between English to various other languages like French, Spanish, German, Dutch & Hindi
• User friendly search feature
• Ad Whirl integration, to deliver the ads on the iPhone application
iTunes App Download Links:
Windows Mobile App Download Links: